Welcome to D&R Automotive Restylers
Dress up your car, boat or recreational vehicle with the experts at D&R!
D&R is proud to offer Webasto Sunroofs!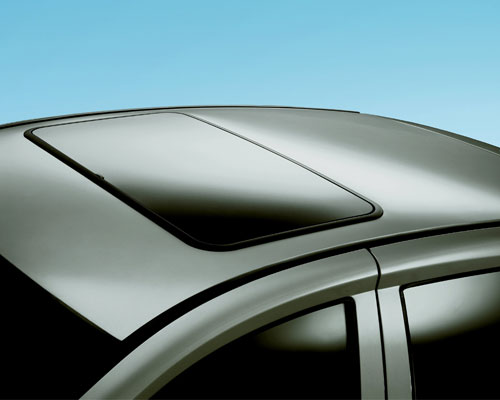 Inbuilt Sunroofs
Inbuilt sunroofs slide open between the roof of the vehicle and the interior headliner. Complete with an auto close feature and an optional rain sensor, this is the number one choice of the leading car manufacturers.
An inbuilt sunroof provides clean elegant styling to the exterior while matching the vehicle's interior to create a custom application look. The sunroof panel tilts or slides open at the touch of a button, giving you complete control of the amount of sunlight and fresh air that you want.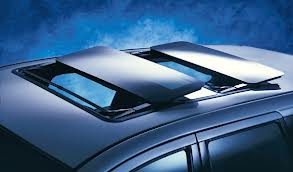 Twin Vent Sunroofs
The twin vent system gives you control over both glass panes and combines them to create a far greater range of open air freedom. The TVS 900 features a spacious rear panel that can be tilted open to circulate air or be retracted in custom increments. Circulation without sun is also made possible by a vented interior color-matched sunshade.
The sleek front panel is designed to serve as an incredibly effective wind deflector for all positions resulting in large amounts of exposure with very little noise. The twin vent concept minimizes noise better than any other sunroof on the market.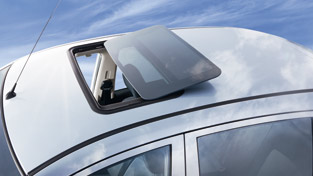 Spoiler Sunroofs
Sport styling is just an added benefit with this highly popular sunroofs. Spoiler roofs are designed to fit into nearly any vehicle offering an extremely large opening for even the smallest vehicle. The glass panel opens up and slides over the roof skin adding a sporty appearance.
Folding Sunroofs
Part convertible top and part sliding sunroof, folding sunroofs can provide a much larger clear opening than other types of sunroofs.