Welcome to D&R Automotive Restylers
Dress up your car, boat or recreational vehicle with the experts at D&R!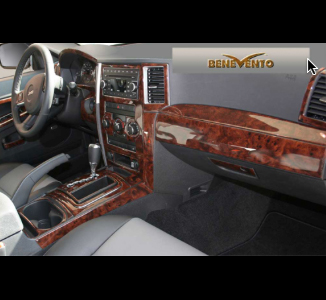 Dash Trim kits
Dress up that plain boring dash with a wood or carbon fiber trim kit.
Or maybe your dash was damaged. No problem, we can make it look better than new!
D&R offers dash kits from B&I and Sherwood.
Leather Interiors
Leather seating in your new vehicle is one of the most dramatic (and classy) ways to customize your vehicle. We can even work direct with the car dealership to make it easy for you. Click to select your Katzkin interior (opens in a new window)
D&R offers leather interiors by Katzkin, Alea, and Roadwire.
Fabric Seats
You found the car of your dreams, but it only comes with leather. Great, except you don't like leather.
Or maybe it has cloth, but it is ripped or stained. We stock over 3,000 original factory cloth interiors. Chances are, we have what you need.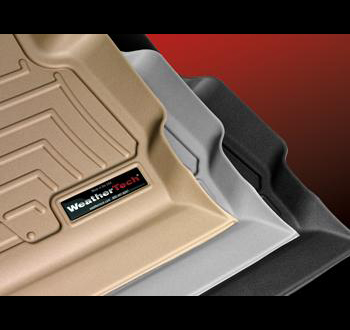 Floor Mats and Liners
We carry a full line of floor mats and floor liners. Don't let your wet shoes or boots ruin your vehicle's carpet, look into getting a heavy duty rubber mat for protection.
We also carry a full line of embroidered floor mats. Whether you want something custom, or have a factory logo, we can have them ready for you in just a few short days.
D&R offers mats from WeatherTech and HuskyLiner.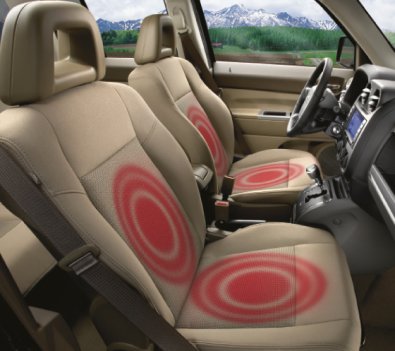 Heated Seats
Nothing like climbing into an ice cold car in Buffalo in January! Heated seats make it much more pleasant!

Ask about our remote starter and heated seat package and never climb into a cold car again!
We can install heated seats in cloth or leather seats.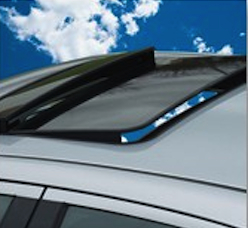 Sunroofs
Enjoy the sun warming you in spring, the fresh air gently ruffling your hair as you drive.

Enjoy driving with a Webasto sunroof from D&R.