Welcome to D&R Automotive Restylers
Dress up your car, boat or recreational vehicle with the experts at D&R!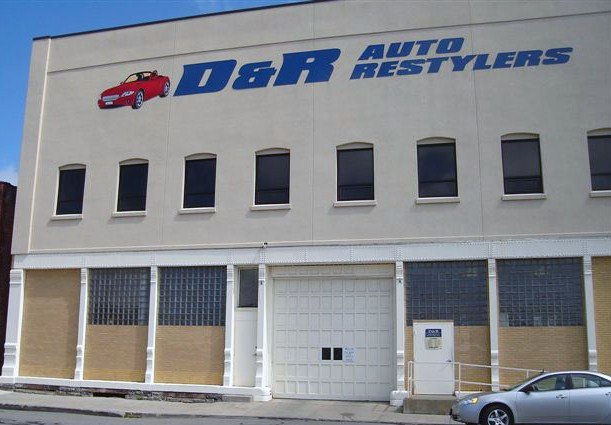 D & R Auto Restylers offers Western New York's largest selection of the hottest, latest and hard to find auto and truck accessories. We are able to provide same day service in most cases. D & R Auto Restylers has been proudly serving the Buffalo, NY and surrounding areas since 1992.
Providing Window Tints
D & R Automotive Restylers Inc specializes in window tints and much more. Window tints have become very popular over the year. Whether you're leasing or bought your car, we can do it all. We can match any shade you want down to the tee. You just tell us what you're looking for and it's done. The benefits of choosing D & R Automotive Restylers Inc for your window tinting services are endless. Not only will you leave with your car looking more amazing than ever, you will leave happy. We provide excellent customer service that keeps our customers coming back for more.
We are open 6 days a week for your convenience. Come in and visit us to see one of the largest selections of cutting edge accessories for your vehicle in the Western New York area. We are the area's largest distributor of AudioVox electronics, and also carry a wide array of other top of the line electronics such as Eclipse and Pioneer as well as Webasto's Blue Heat Thermal Systems. From remote car starters and alarms, to GPS and navigation systems, reverse obstacle sensors and back up cameras, cruise controls, & DVD systems.
Our professionals can help you find the accessories you need to personalize your vehicle. Give us a call today and we can show you your options!
We also offer professional repairs:
Does your factory radio or CD player in your car no longer work? Or perhaps a DVD system that's inoperable? We have several sources available to us to get your equipment working like new again. Whether we fix it in house or send it out for repair, we are your one stop shop.
We also stock one of the largest factory interior inventories in the area. Ripped, burned or stained seats? We can replace it with factory parts in most cases.
View Our Portfolio ?